We are a team of young people whose passion is good design and craftsmanship with high-quality materials. The desire to create and implement innovative solutions offered by concrete, led us to establish our own brand. Miloš's professional experience in the field of construction and Zuzana's sense of detail are the basis of our joint work. We want to offer original interior solutions to our customers and thus contribute to the quality of their own housing.
Our offer
With our offer, we would like to address especially architects, interior designers and builders who provide their services to clients on a turnkey basis. The second important group of customers are small builders and do-it-yourselfers who, with the help of our products, can make their own concrete countertop, table or micro-cement plastering. The possibilities of use are unlimited, it just depends on your imagination.
In addition to our production of custom made countertops and concrete worktops, we also offer original concrete sinks and interior accessories made according to our designs.
concrete countertops and sinks
mickrocement wall and floor plasterings
design accessories made of concrete
products for your own DIY project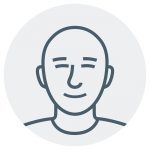 Long-term employee of a large construction company. Expert and advisor in choosing the right building materials. He has a perfect overview of procedures and unconventional solutions in construction.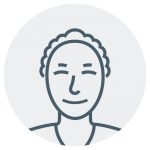 Zuzana Janíček Muranicová
Photographer and a conceptual artist. She has a sense for detail, playfulness and good design. The right hand in the creative process. In her free time, she creates original jewelry from natural and upcycled materials.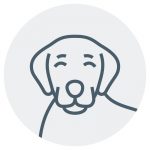 A great member of the team and the best assistant in one:) She informs us at regular intervals when it's time to eat and do other things and thanks to her we are in a great physical condition.
"We like high-quality materials, good design and especially concrete look"